Xantus Géza
On

January 6, 2015

http://www.niscom93.ro
Xantus Géza
Adresa: Str. Str. Şumuleu Nr. 71, Miercurea Ciuc – România
Tel: +40760 066 816, +40266 213 810
e-mail:
xantusgeza@gmail.com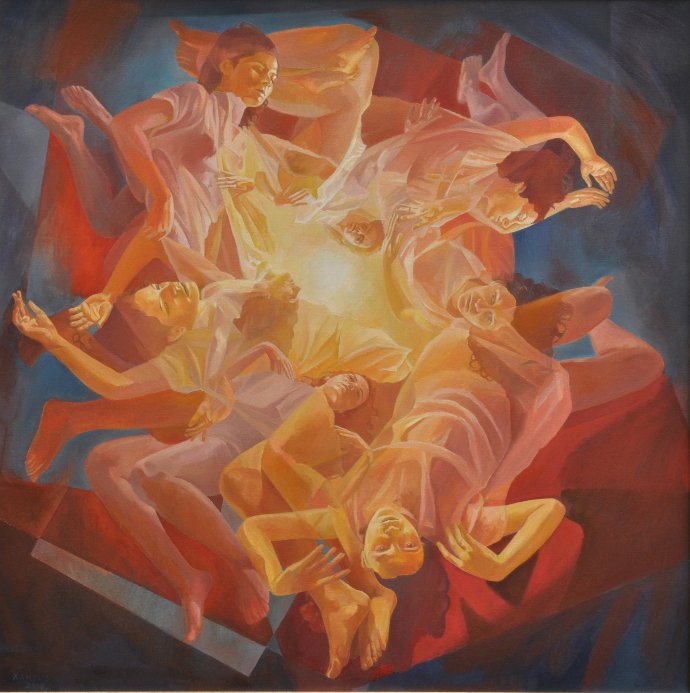 Tunel-Oil on canvas-100-x-100-cm
Prezentare Demers Artistic
Celestial dimensions
Sensibility and intuition
The art of the painter Géza Xantus represents a synthesis of thought and sentiment, meditation end emotion, the artist is a real magician in the selection and exposition of different subjects.
His works of art are recurred in cycles, always brought to stylistic perfection, they represent an interference between realistic and metaphysical vision. On the paintings of Xantus inspired by his homeland appear the colours of spring and autumn symbolizing birth and death, resurrection and redemption, sunrise and sunset. This mythical world hides paradisiacal finesses, which have a special effect on the viewer's spirit: becomes susceptible to the holiness and forgets the transience of life.
His set of ex libris engravings (technic: aquaforte, aquatinta) suggest confident knowledge of graphics, themes inspired by the popular mythology, represent dreams and signs of the transient time. The cycle entitled Apocalypse is an allegorical representation of the end of the world, the Redeemer appears as a protector, the characters look like being carved of stones, are dressed in white robe (symbolizing sinless spirit) and look at Redeemer with hope and desire for life.
Xantus believes in the mission of the art, being the city of eternity, Rome his ideal, the bridge appearing frequently on his works of art symbolizes a connective element between the city of the millenium and the reality around him. Therefore his paintings have a monumental even balanced impression with wide range of colours.
The artist also has experimented with sculpture and fresco, challenging different materials and technics, has a big experience in the field of ecclesiestical art. Géza Xantus is an authentic artist with a complex personality, has a special and distinguishable style in fine arts.
website link: ,