Chira Mihai
On

January 14, 2015

http://www.niscom93.ro
Chira Mihai
Adresa: Str. Progresului 34, Cluj-Napoca – România
Tel: +40745 876 073
e-mail:
chmihai46@yahoo.com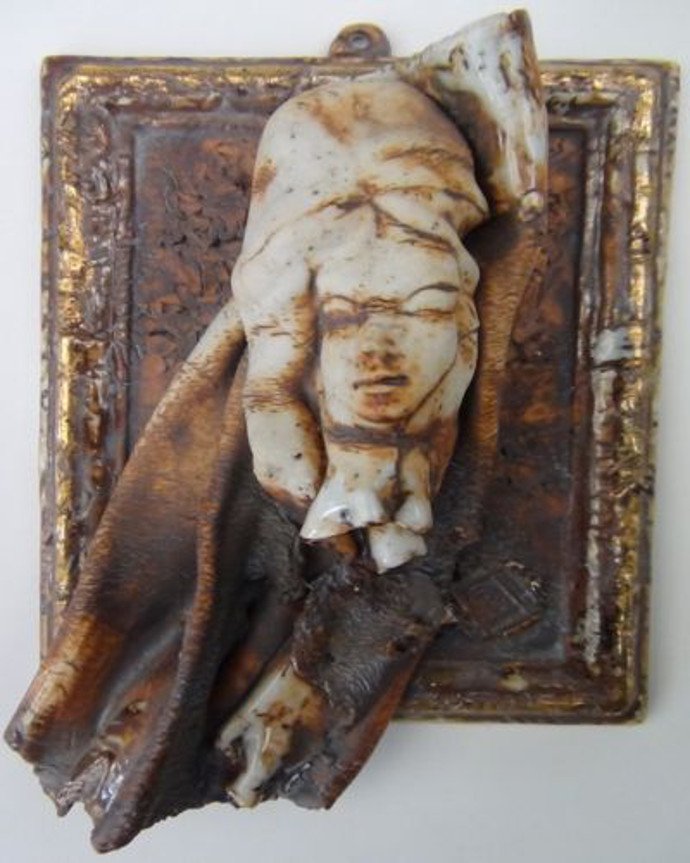 "Little romanian girl", 15/10 cm., Porcelain patina
Prezentare Demers Artistic
My ceramic pieces are executed using the two classical media employed by ceramic artists – porcelain and clay. The beauty of human shape has always been a source of inspiration for me. I have extensively explored the expressive features of both porcelain and clay, as they are excellent venues for expressing the artistic potential of the artist.
Most of my porcelain works are small-scale figurative sculptures. They represent core moments of the lives of depicted characters, especially their emotional experiences. They are symbols – attitudes of the human being as they manifest themselves in facial and bodily expressions.
My formation as a ceramic artist parallels my work as porcelain designer and sculptor. Joining these two modes of artistic expression has always been a challenge I welcome. Having trained at the renowned Cluj Art School, my designer and ceramic works exhibit substantial and field-specific technical skills, knowledge, and experience. I have also created decorative and practical porcelain pieces, including but not limited to: china table sets, china figures, and decorative articles.
I am fascinated by the beauty of sculptural ceramics – especially by the manner in which these small-scale objects are able to impart profound emotional experiences to the viewer. Being well versed in the three methods employed by a ceramist (modeling, decoration, and burning), my ways of artistic expression are quite varied. In my ceramic work, I rely both manual and plaster stencil modeling as well as pressing and remodeling wet objects – all techniques employed in industrial ceramics. This knowledge and experience allow me to develop personal and unique projects and studies.
The objects exhibit sinuous lines, flowing in an ever slow and suave motion, thus stressing the specific elegance of porcelain as artistic medium. I also embrace the variety of shapes, textures, and surfaces pertaining to clay objects, both modeled and wheel-pulled.
In my red ceramic works I seek to imprint balance and harmony without covering their surface (or minimally patinated with oxide or engobe). Sometimes I manually model the wheel-pulled pieces adding decorative elements such as floral or zoomorphic motives, thus integrating their material and aesthetic aspects.
website link: ,