Tudoran Clara Livia
On

February 16, 2015

http://www.niscom93.ro
Tudoran Clara Livia
Adresa: Str. Aron Densusianu, nr. 15, Cluj Napoca – România
Tel: +40264 442 261, +40744 614 087
e-mail:
claratudoran@yahoo.com
web: ,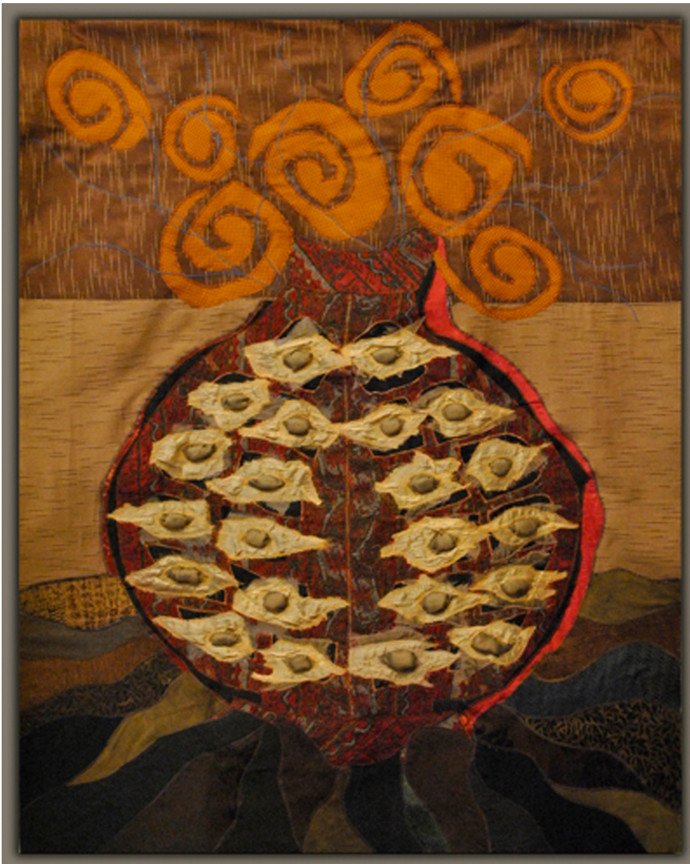 The-fruit-o-secretstextile-collage-mecanical-embroidery-110x135cm.
Prezentare Demers Artistic
Clara Tudoran came from the realm of music into the world of visual arts with refinement and joy of discovery for the tonal "color surfaces", with organic need for communication.Her creative horizon formed by deciphering the mysteries of civilization and art from her native Maramures county, where the trees, the land, the masks are still alive as meaning, propelling the artist's soul deep in the spiritual connections.ln Clara Tudoran's world, the tree appears to be reborn in the sense of becoming, adding
colour and joy to the celebration together with the artist's memory. Harmoniously designed images often depict the flower of purity and the gold section, the light ray with the mask of lies or the impact of the end of living. From these configurations rises
a world of harmony and wonder, a renewed impact on the reality which reminds us of our childhood dreams. Not by chance, Clara Tudoran calls for a cultural experience, evoking "The Remains of Hera" or "The Abundence of Pomona" .The artistic
world created by the author obeys not only her lively temperament blessed with the gift of colours and rhythm, but also with a genuine vitality.
website link: ,